Description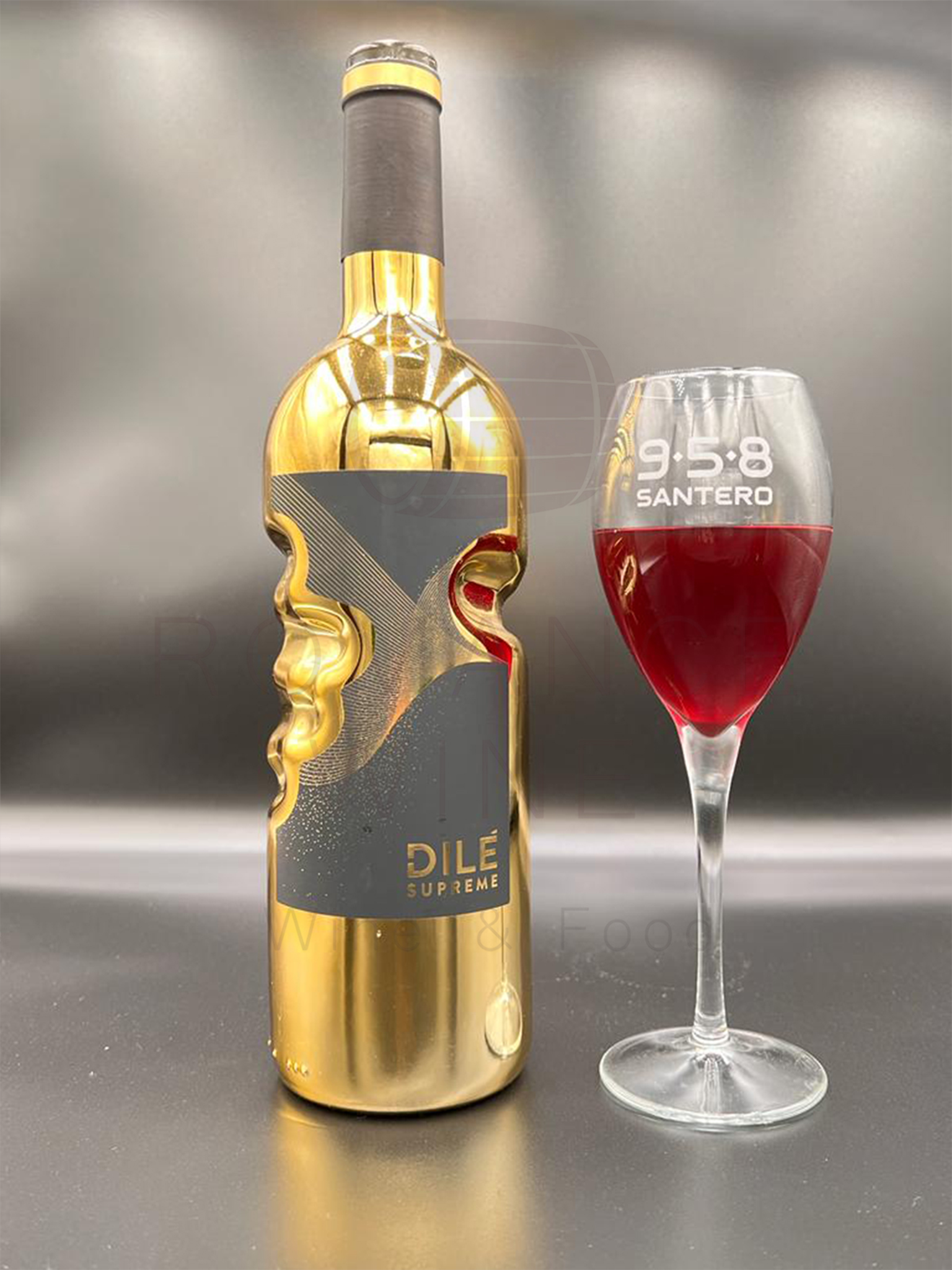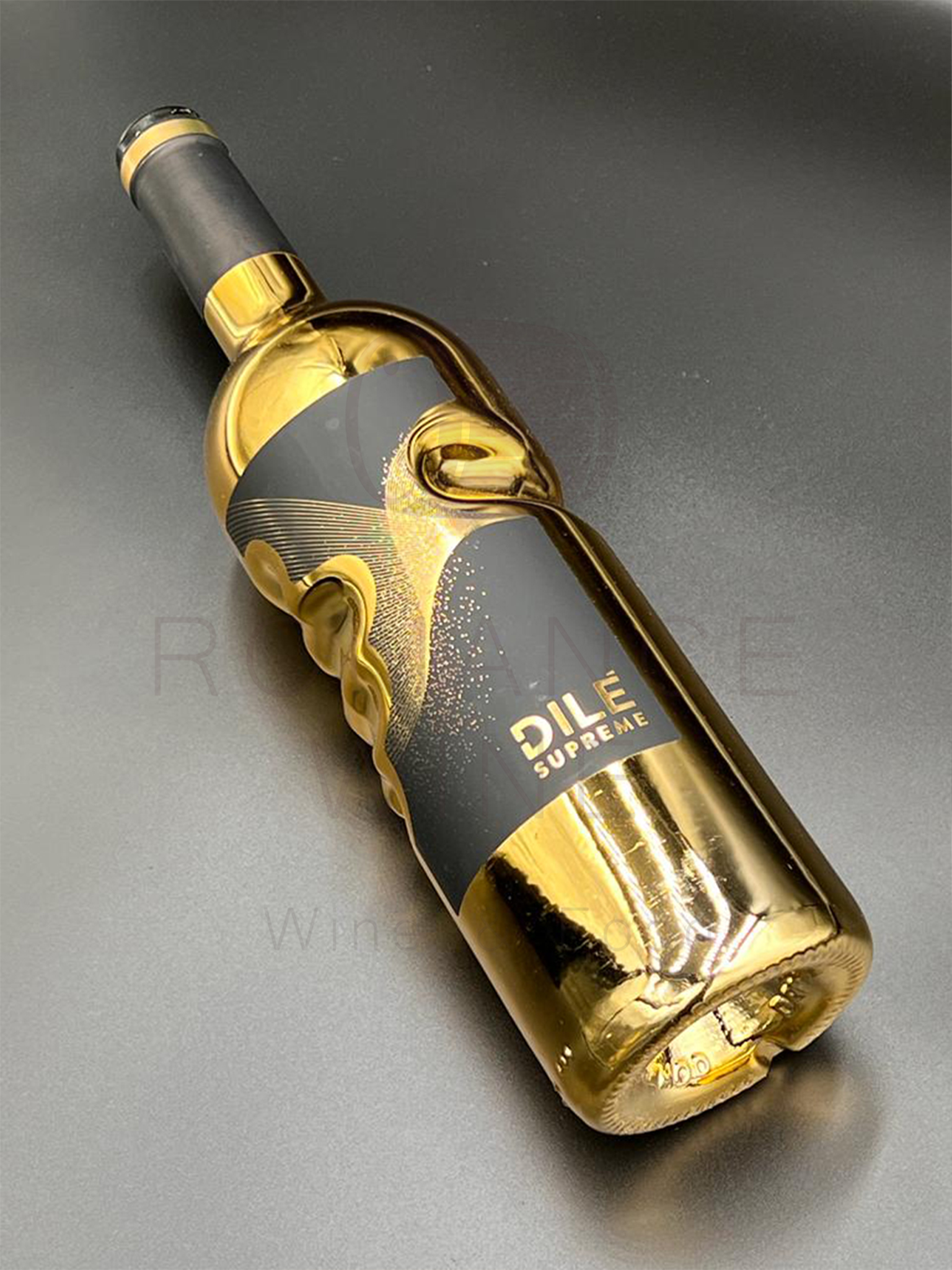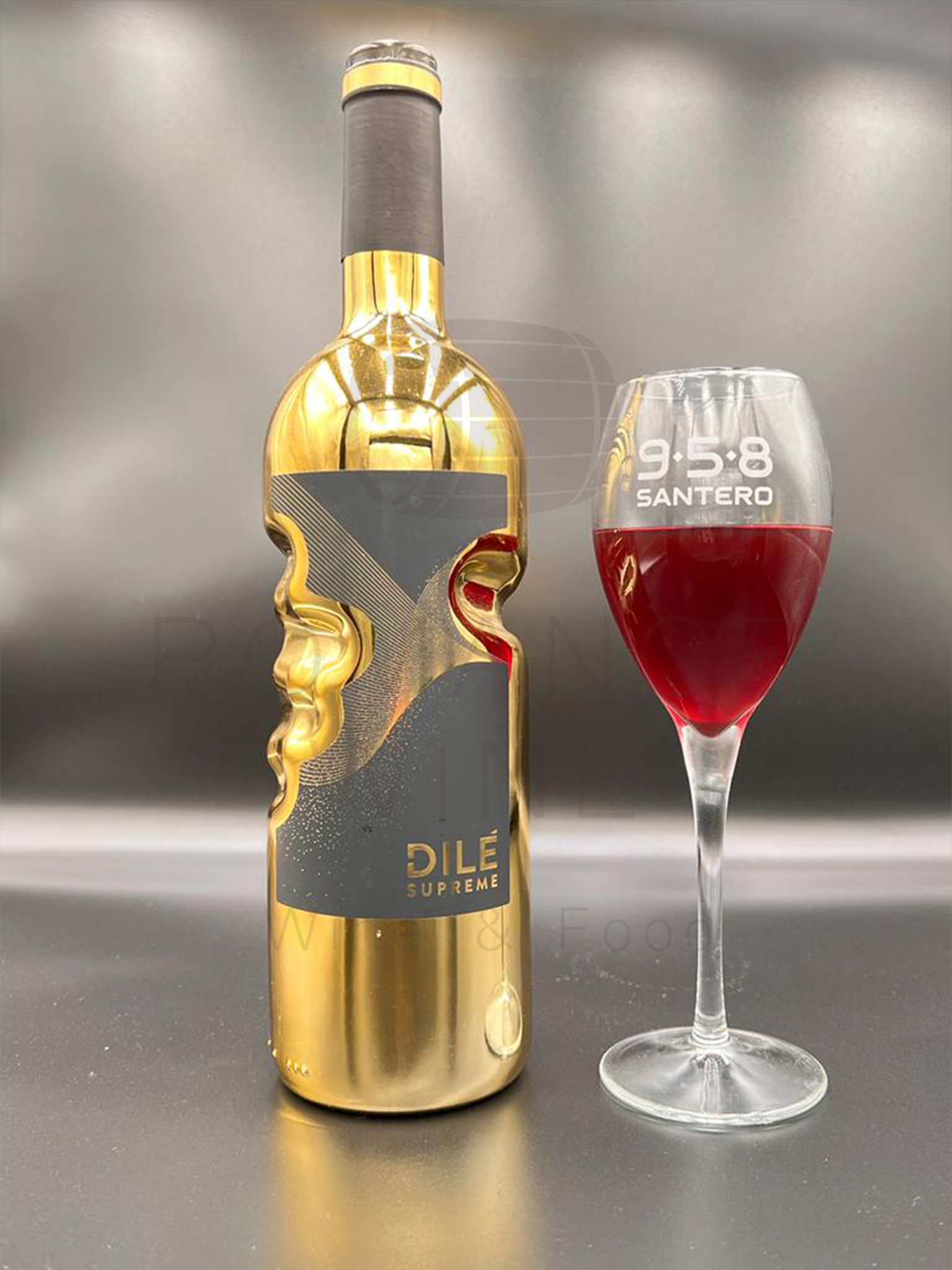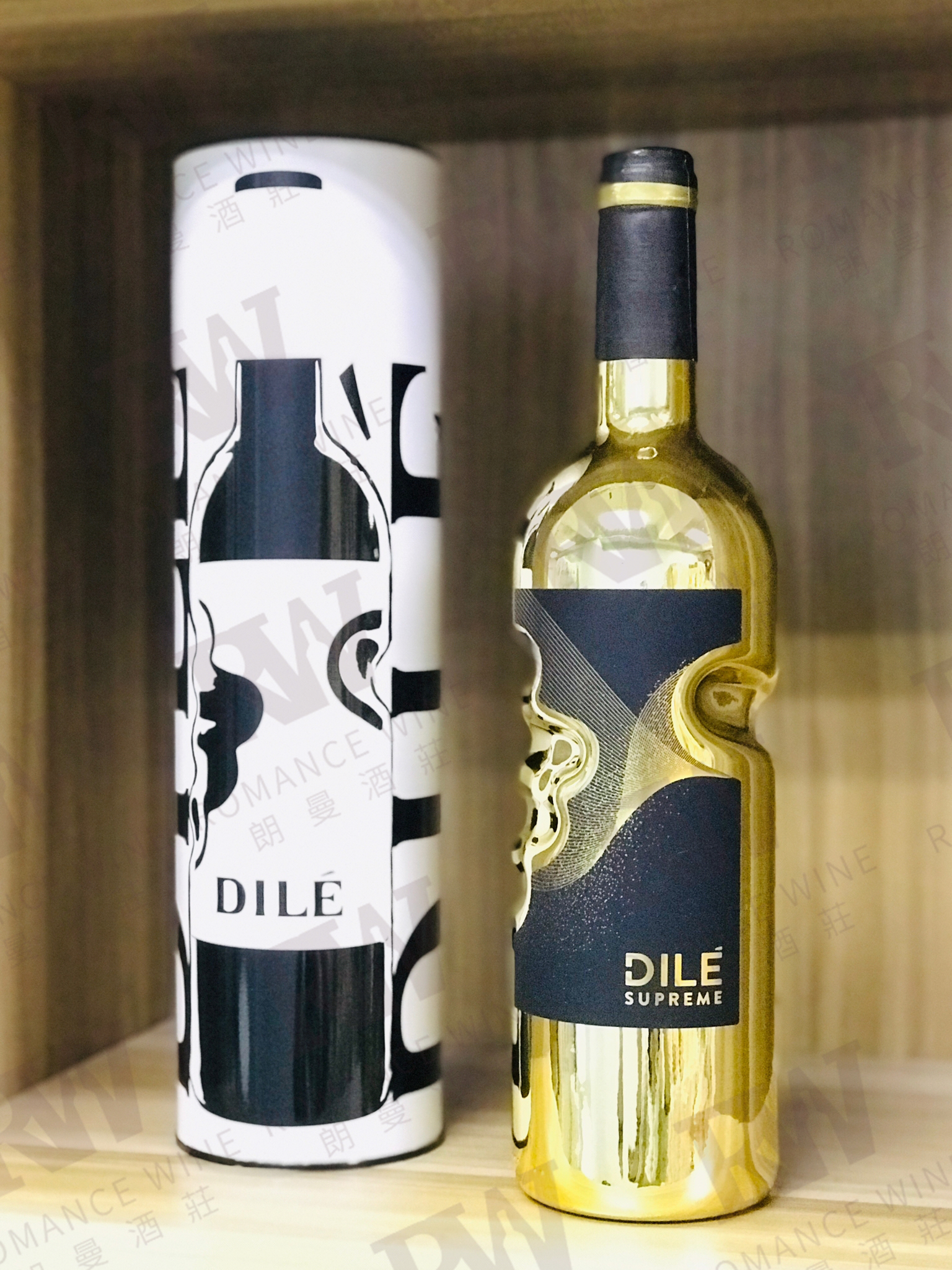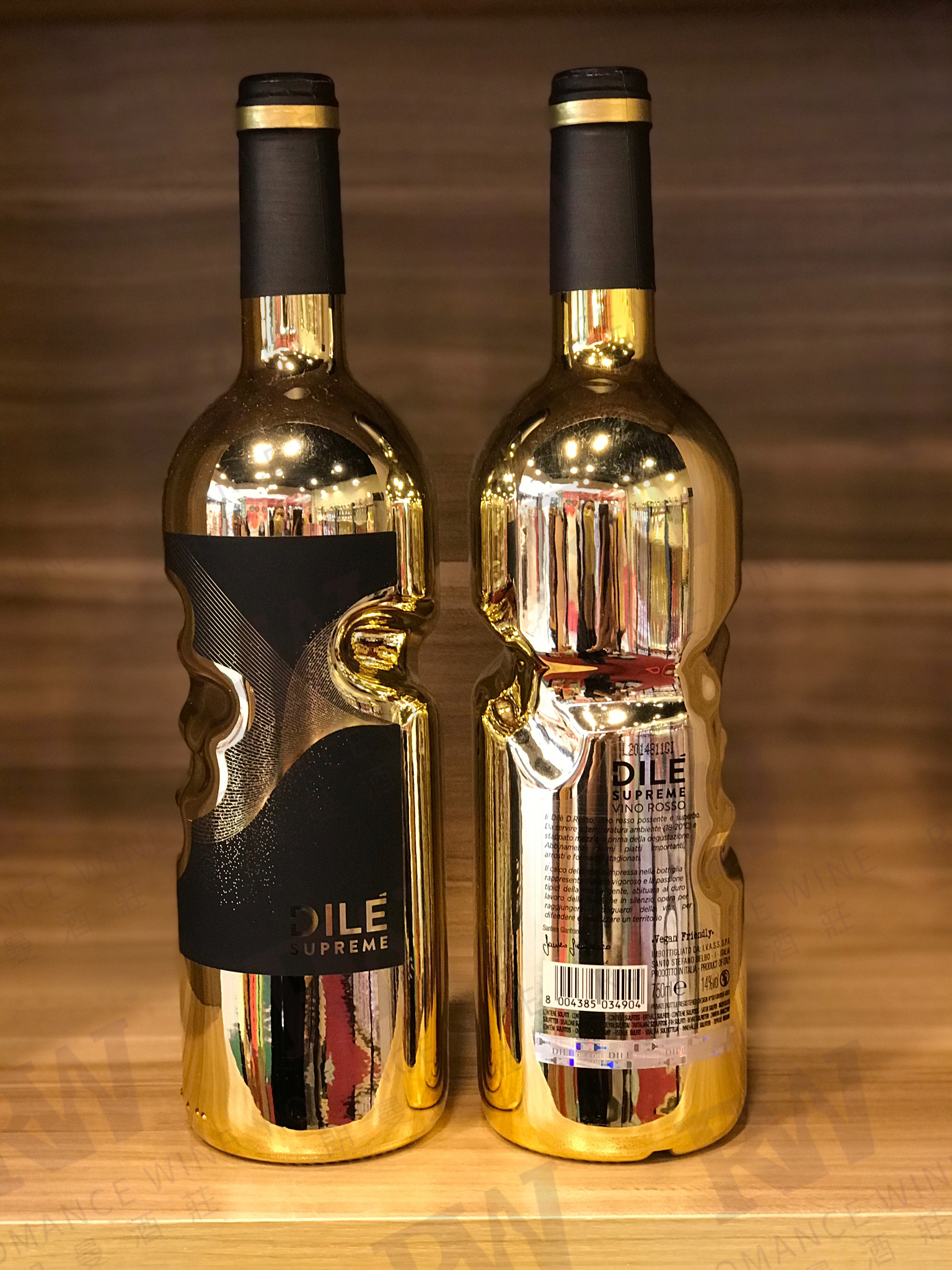 Dilé Supreme is a full-bodied, fine red wine with intense aromas and aromas of red berries. On the palate it shows a harmonious and well-balanced structure. Perfect accompaniment to rich first courses and red meat main courses. Serve at room temperature (18-20°C). Let it aerate for 30 minutes before serving.
Appearance: Handprint bottle body design, twist cap open bottle, luxurious golden bottle body design, strong and superior.
Features: Originality of highly creative 😁, never mediocre and avant-garde packaging, design and dissemination of containers for new prospects and a completely innovative approach to packaging 😄, always unique and unmistakable style, eye-catching 🤩.
Taste: Garnet red wine color with raspberry color reflections. The aroma is intense and persistent, with a pleasant fruity aroma. The red grape flavor is rich and delicate, and the taste is dry, harmonious and balanced.
Alcohol concentration: 14% 
Vol: 750ML 
🇮🇹 Made in Italy

🔞根據香港法律, 不得在業務過程中, 向未成年人售賣或供應令人醺醉的酒類。🔞Under the law of Hong Kong, intoxicating liquor must not be sold or supplied to a minor in the course of business.
Customer Reviews
{{'product.product_review.no_review' | translate}}