Description
Dilé is a range of wines that leave their mark, a deep and unique character derived from a unique combination of vineyards, grapes and winemaking. To ensure a firm and comfortable grip, and according to the philosophy of the line, the bottles are specially designed to fit in the hand.
The blue color of Dilé Blue comes from one of the most beautiful oceans in the world: the Mediterranean Sea. A new way of drinking, characterized by its vivid blue color and refreshing taste. The attractive shape of the bottle will not go unnoticed like the person drinking Dilé Blue.
Appearance: Handprint bottle body design, twist cap open bottle, Mediterranean powder blue💦🌐, cool and pleasant ❄️.
Features: The originality of the highly creative 😁, never mediocre and avant-garde packaging, the design and dissemination of containers for new prospects and a completely innovative packaging method 😄, always unique and unmistakable in style, which is eye-catching 🤩.
Taste: Brewed from white muscat grapes🤤, with lime and anthocyanin ingredients, natural taste😋﹑delicate and long-lasting aroma👍﹑fresh grape fruit aroma, good balance between sweet and sour in the mouth👍.
Alcohol concentration: 5%
Vol: 750ML
🇮🇹 Made in Italy
🔞根據香港法律, 不得在業務過程中, 向未成年人售賣或供應令人醺醉的酒類。
🔞Under the law of Hong Kong, intoxicating liquor must not be sold or supplied to a minor in the course of business.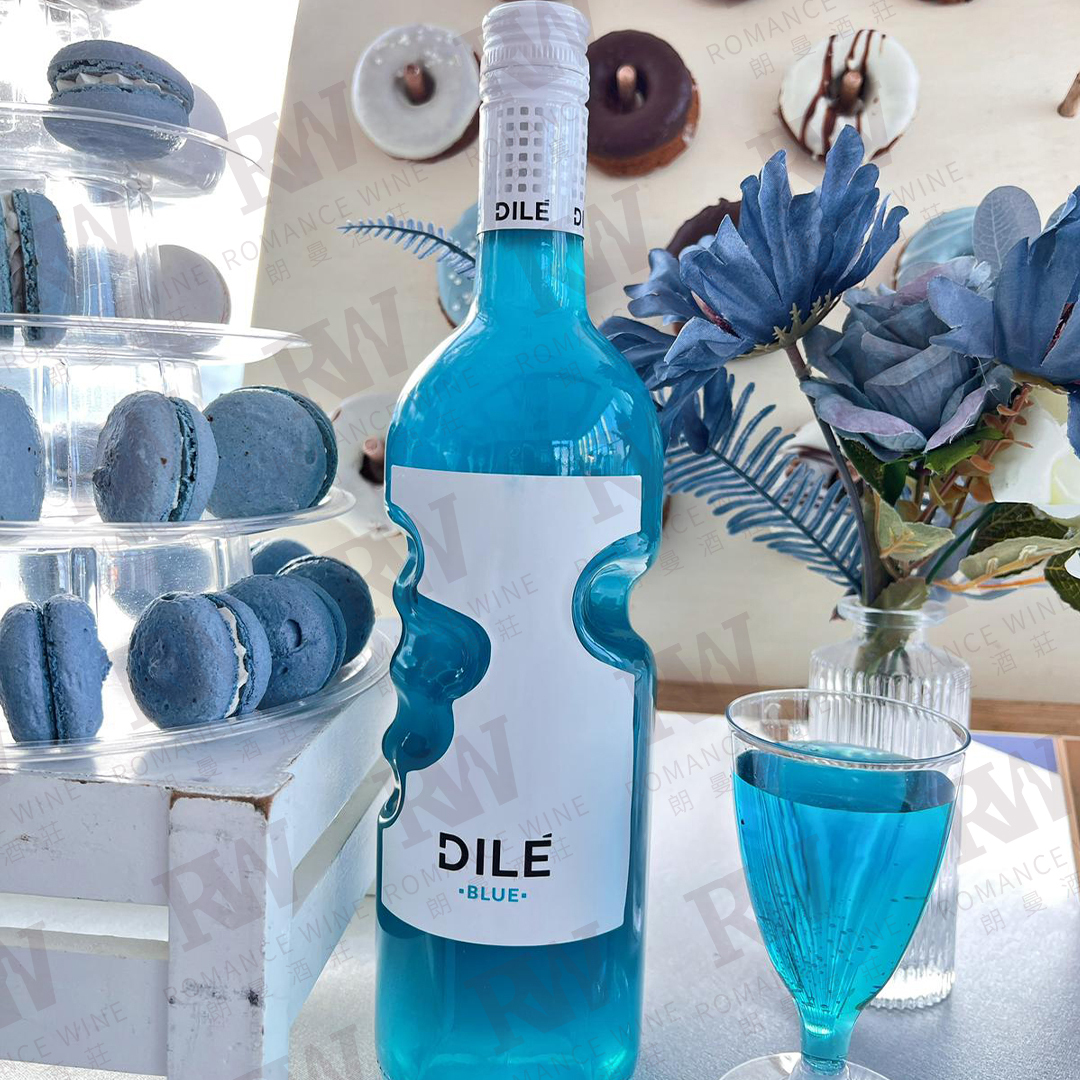 Customer Reviews
{{'product.product_review.no_review' | translate}}